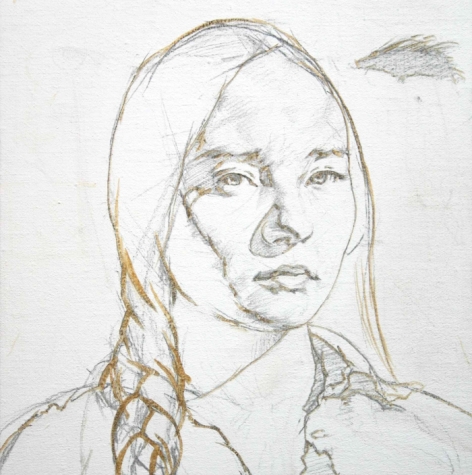 Mission

The aim of the Ryder Studio is two-fold: to teach basic painting and drawing skills, and to impart a traditional aesthetic sensibility based on principles derived from nature, long known in the history of fine art.

The Ryder Studio provides students with a foundation of experience on which to build for the rest of their lives. Each artist has his or her own unique talent. This talent derives its form and content from many sources. One very important source is the instruction he or she receives. Artistic instruction is like aesthetic DNA. The work of mature artists is an expression of the ideas and working methods they adopted as students.

A student of painting has many things to learn. At the Ryder Studio we cover a broad range of issues. There are three main categories of instruction: basic set-up, manual and procedural techniques, and principles of light and form.

Basic set-up:

Painting is a form of productive work in which the painter employs a variety of tools and materials. It is important that the work environment be well organized. This has to do with arranging both the studio as a whole: the lighting, models stands, easels, tables, seating and other furnishings; and the workstation of each student in particular: the canvas or panel, palette, solvent and medium containers, brushes, paper towels, etc.

Manual and Procedural Techniques:

There are efficient ways of doing everything, from cleaning a paintbrush, which takes just a few seconds, to organizing and executing a complex painting, a process that may require weeks or months of effort. At the Ryder Studio, we go into the processes of painting and drawing in depth, patiently demonstrating the tasks involved, and at the same time providing real-time explanations.

Principles of Light and Form:

The deepest issues of painting and drawing have to do with our vision of the world. The information that comes down to us from the tradition of painting, about the nature of the visual experience, light and form, teaches us to portray the world according to its inherent wisdom, nobility and beauty. The art of representational painting is not simply a matter of recording visual facts. It's about discovering a beautiful vision of the world, one that edifies and enlightens our minds and hearts.
Visit www.theryderstudio.com for more information on art classes.